Checking one off the bucket list…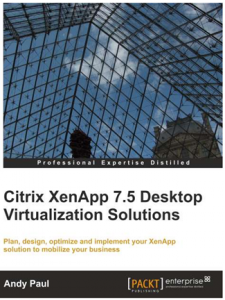 My book is in the final stages of production and should be available in September 2014.  This has been a much slower process than planned due to work changes, illness, and product updates… but the end is near!
Packt approached me last year to write an architectural guide to XenApp 6.5.  With the release of XenApp 7.5 earlier this year, we shifted the focus to the latest version; which required a fair amount of rewrite but is well worth it.