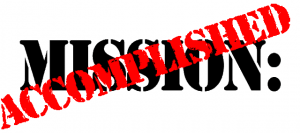 I am happy to say that as of this morning, my book is COMPLETE!
I approved the final clubbed draft of the work with the editors this morning.  It should go to press in the next day or two once the final index and table of contents is complete.
WOOT!  It's been a long, slow process.  I learned a lot from it and can gladly say I did it.
Read more about it here.