This morning I was able to speak at BriForum.  This is my first time attending or speaking at BriForum … great venue!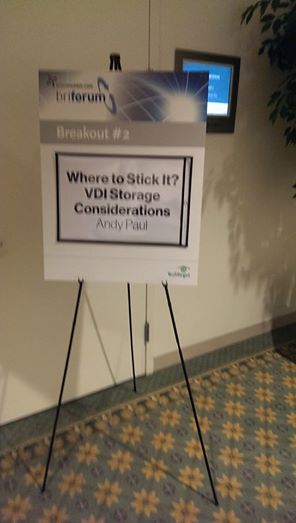 My morning session was Where to Stick It: VDI Storage Considerations.  The session went well with good audience participation and feedback.  I'll post a link to the slide deck and video, once they are available.
I'll be speaking again Wednesday afternoon in a session called DIY DaaS: Creating your own Desktop-as-a-Service.
To see the full agenda, visit http://briforum.com/US/agenda.html
To hear an introductory podcast, check out OpenSky